How to Make Money on Instagram – Complete Details
Is Make Money on Instagram is True or False. Some peoples think it false because Instagram fake brands deceive them and don't help to Increase Instagram Followers. But My Answer This is True. You can make Large Amount of Money if You serious Product Seller.
Instagram is Place Where People Share their thoughts, Pictures, and Videos. Instagram quickly grow up from the last 2 years up to 700 Millions Users.
In Previous Post, I Write About Top Easy Ways to Earn Money From Facebook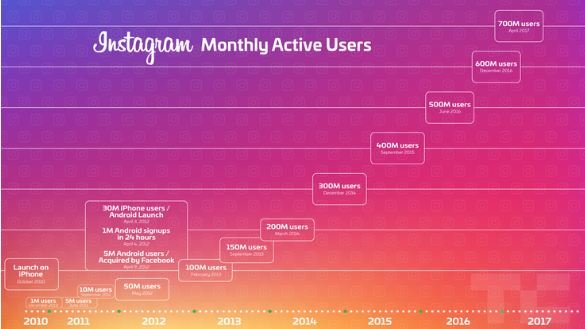 Become An Affiliate Marketer on Instagram
Affiliate Market is One of Best Online Business to Make Money Online. Many Peoples Don't know about Affiliated Marketing.
What is Affiliate Marketing
Affiliated Marketing Signup form from Company Brands and If Peoples get Signup from your Links, you will receive some commission after selling Some Products.
Best Affiliated Websites List
There are many Websites that give you Some commission to Sell their Products. Best Websites according to Their Niche Are:
Bluehost
Amazon
Godaddy
ShareASale Affiliates
eBay Partners
Shopify Affiliated Programs
ClickBank
LeadPages Partner Program
Studio Press Affiliate Program
Advertise Products for Companies
If you have Managed Instagram Page on Daily Regular Basis and Also have a Big Amount of Followers then you can Make Money on Instagram followers.
If you have a few followers on Instagram, then don't hesitate to ask followers to paid Promotions available on Your Instagram Page.
If you started a Niche Blog and Want's to Earn Money from your website, then you don't miss Bigg Opportunites. Because Niche Blog make More Money than another blog from Selling Products. Peoples love Niche blog and their Recommended Products.
Sell Your Own Merchandise
This is Another Option for Instagram Page Owners to Make Money from their Page. You can sell your Own Products or Affiliated Products Via Your pages. Also, remember that when you are selling your Own Products on Instagram, you are liable to any illegal and Damages Issues raised from your Products.
Offer a Paid Service
Yes, you can sell your Paid Services Via Instagram. A large amount of Instagram Follower can help you to Make More Money. every Person got Different Skills from Other Persons.
Yes, this skill give you more money. You Talents or Skill is a Big Opportunity for you.
If you Have Skilled Dance Master, you can offer this Service and offer Peoples to learn dance from you Via your Instagram Page. They Can Pay for your Services Via Paypal, or Other Payment Services.
Sell Shoutout to Smaller Instagrammer
Getting Popularity on Instagram Is Very Hard. A Large Number of Followers of Instagram Page can help fill your pocket with Dollars.
Offer Can provide with from your Side should be:
Sharing Customers Post
Tagging your Customer Instagram Page within your Instagram Post.
You Can Also be asked your Followers to checked your Shared Pages and Press Follow Button.
Follow your Customers Page and Comments On Regular Basis.