Last Updated on March 14, 2022 by Ali Abbas
SEO Optimized WordPress Themes helped you to rank higher in Search Engine. Getting Traffic from Search Engines is the First Priority of Every Blog Owner. After Start New Blog and Getting hits from Google and another search engine is very difficult without Any Proper SEO of the blog. Here is SEO Optimized WordPress Themes List.
SEO Friendly WordPress Themes help you to fin better a Ranking higher in All Search Engines. A pre-organized SEO Optimized WordPress Theme is best for those who don't know about the SEO Structure of WordPress HTML.
Which Theme Should be Considered SEO optimized WordPress Theme
It should be fast and Well Structured.
Schema Ready.
Secure with.
Well and Properly Coated Theme.
Easily Index-able in Search Engines.
Best SEO Optimized WordPress Free and Premium Themes List for Download
Here is a list of SEO Optimized WordPress Themes
Ocean WP
Javelin
Sparkling
Dazzling
Red Captik
Ascent
Ocean WP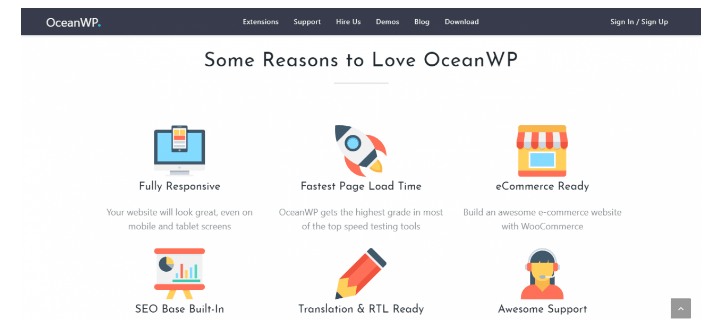 One of the Most Well Structured WordPress Theme. Masterclass WordPress theme for Free SEO Optimized. you Can view Demo and Download Free OceanWP WordPress Theme Via Given Link. OceanWP has a different layout niche blog for you.
You can be used Elementer Page Builder with This Theme that works better.
If you are a new blogger and want to get hosting, you can avail yourself via this link.
Jevelin – Multi-Purpose WordPress Theme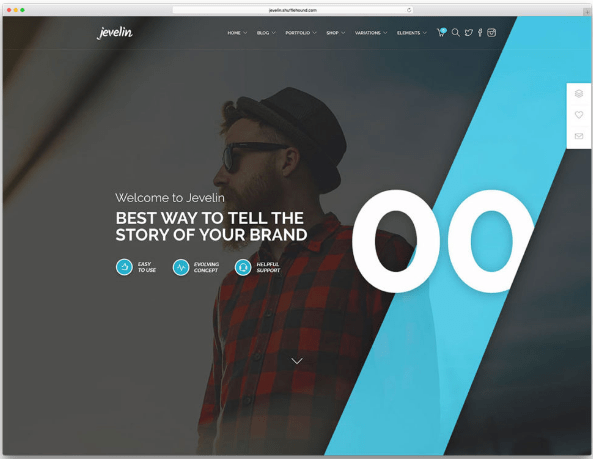 After Published its First Version. Jevelin gets Strengthen after day by Day. Now 8412 Premium Sales on NetForest. One-Click Jevelin Installation made him Different from other Free and Premium WordPress Themes. Jevelin has Multi Unique Design Layout that helps you to make your layout according to your needs and desires. Jevelin owns drag and drop Page Builder.
Sparkling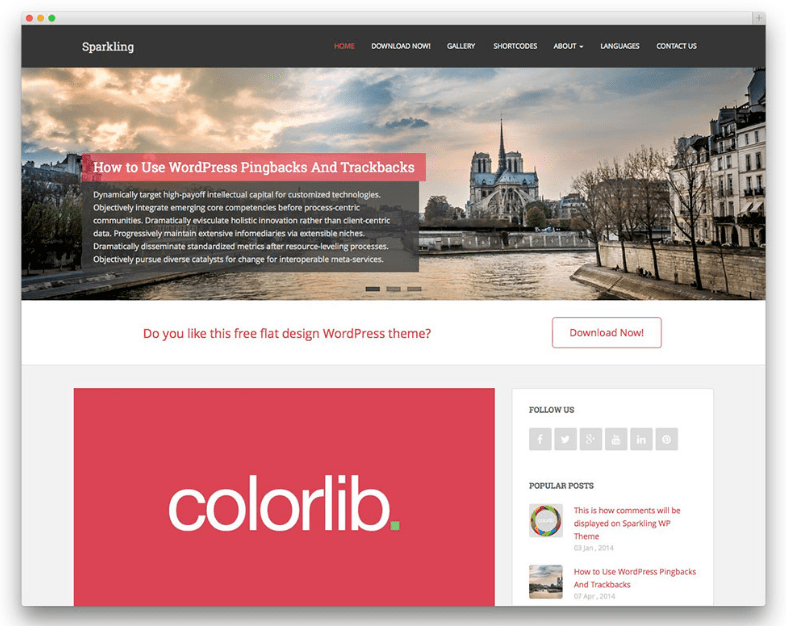 This is Another SEO Optimized WordPress Themes that helps to optimize your blog SEO. Yes, You Can Download Sparkle WordPress Theme Free Download the below link and also check the Sparkle Colorlib Demo Also Here.
Dazzling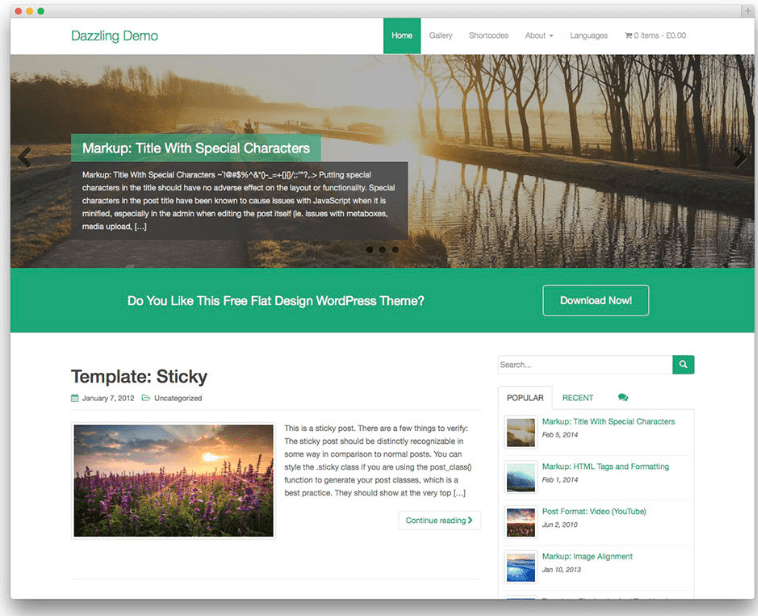 Dazzling is a modern, stylish WordPress theme that offers Free to Download. Dazzling WordPress Theme best for ECommerce Blog.
This theme was last time updated on 17th May 2017, So maybe you faced some issues after installation.
Conclusion:
We Mostly write Over a Free WordPress theme Just because of you when you start a New Blog. Newbie Bloggers always face a low budget. So, therefore, they used Free WordPress Themes.