Best Free Food WordPress Theme List. Lunch is Ready for those Who Wants to Installed Food WordPress Themes on Your New Established Blog. This Food-related WordPress themes Designed for your Blog. Food Recipes WordPress Theme is best If you Started Blog on Food Niche.
Most of the Listed WordPress themes are designed to Used for Recipe and Food Websites.
Here are Complete Details about How to install WordPress Theme
Here is a list of Free WordPress themes for your Food and Catering Blog.
Jevelin
Jevelin is Reliable, Modern and Best No.1 WordPress theme for Food WordPress Blog. This Theme Ready for Food Publishers who want to start a Blog on Food Related Topic.
Soledad Food
Soledad is An Clean, Minimally, SEO Optimized, Adsense Optimized, Graphically well mannered, Well Organized, User-Friendly, Well Equipped WordPress theme for Food Related Blog or Websites.
This Food Related WordPress Theme is Best for Experienced and Newbie Blogger.
Lahanna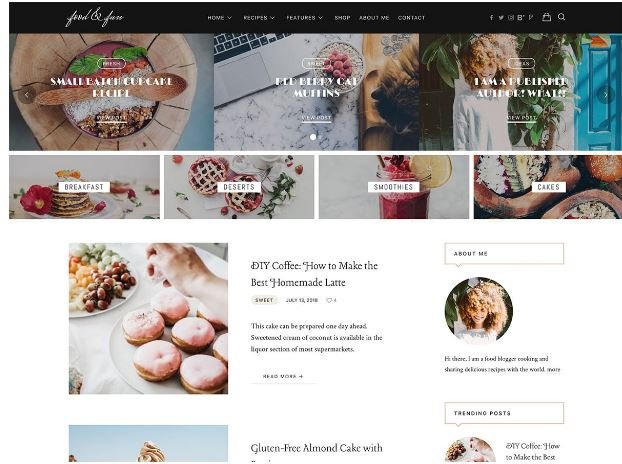 This Lahanna WordPress theme is Perfect for FoodieTheme. Lahanna Has 3 Different Demo Versions. you can pick for your own.
Cookely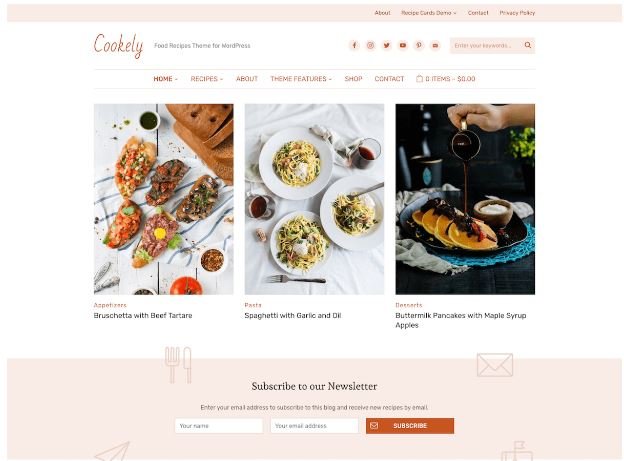 Cookely WordPress theme allows you to Post Your Best and Favourite Recipe As Article on Cookely WordPress Theme. On Cookely Homepage, There is a penalty of Option to Showcase your Top Favourite Recipes. Home page Feature Image catches Users Attraction and Get More Views on Your blog.
If you have Already Monetized your blog, then the Penalty of Advertisement option in this Theme to Make More Money.
Neptune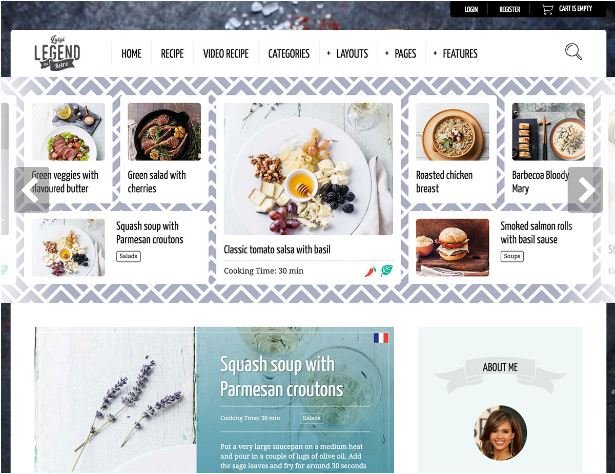 Neptune WordPress theme Comes with Pinterest Layout Style. You Can make your Recipe based Blog without Any knowledge of WordPress theme Customization.
Nutritional Data comes in Article with Ease that User Can Read and Act easily and Read Your Full Article.
For Advertisement Eye View, Ads Placement is superb in Neptune that you can post Your Advertisement in Well Manner
We Collected All these WordPress themes on the Basis of Usage.