Last Updated on March 1, 2023 by Ali Abbas
When We are going to start our Career in Blogging, mostly we think about free hosting websites, where we can start out Free blogging for Learn Online. We love free things in life also the same strategy Can apply to a blogging Career.
In this post, I am going to Tell You Best Free Hosting Websites List where you Can start your Free Blog.
The reality of Free Hosting Website
When you Start to Search for Free hosting companies list on Google or Other Search Engines, you will find hundreds or Thousands of web-hosting Companies that are providing the best free hosting services. But You Should know that there is nothing available Free in this world, everything has a Price.
The Companies who offer free hosting also want to make money because their investment in hosting websites is heavy and Investors may fetch their investment if going to lose.
Start A Blog with Free hosting may start hurdles in Your Career of Blogging. Because You may not show Ads on the blog, you got limited traffic and limited resources may cause down your website multiple times when you got heavy traffic On Your blog.
For a Beginner, Starting a Blog with the Best hosting is very difficult and becomes costly.
Here Are 5 Best Free Hosting Companies on Internet Who Provided Quality of Best Web hosting Services in Pakistan and All over the World Blogging community.
Infinity Free
ooowebhost.com
Google Cloud Hosting
WIX
AwardSpace
First of All We Will Discuss Infinity Free
Infinity Free
This is one of the Best Hosting companies that offer free hosting for your Blog or Website Free. When you choose Infinity for Free Hosting, you will get
Unlimited Storage
Unlimited Bandwidth
Free Sub-Domains To Create
Knowledgebase Support For Users
OOOWebhost.com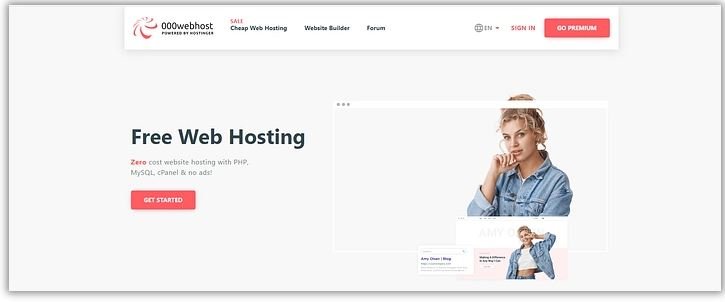 000Webhost presented by Hostinger and includes many useful features.
No Subdomains
300 Free MB Disc
One Website
No Live Support for Free Website
One Website can be created with One 000Webhost Account.
000Webhost comes with the Zyro Website Builder. This Page Builder will design your Website easily. Like Infinity Free, your website visitors do not see Ads on your Blog.
Google Cloud Hosting

Google Cloud Hosting is technically not free for You. You should buy Cloud Hosting from Google. 
Unlimited Storage
One Website
Support Documentation from Google
Anyone Can be used these services and scale your Business Online. You Need a Gmail Account to start this Service.
The Free Trial will be ended after 12 Months Or Until you have used 300$ Dollars Credit. After using this Credit balance, you will be paid when you used Google Cloud Hosting Resources. Google also offers a Price Calculator to estimate your cost.
Wix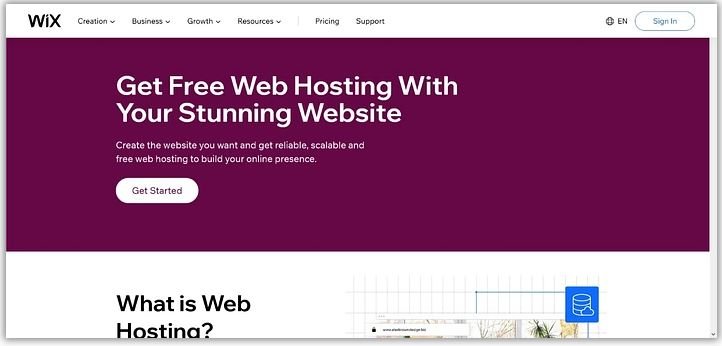 Wix is a Website Builder and Most Peoples use This Hosting Service.
Wix Free Plan Features included are:
Wix.com Free Domain
Free Beautiful Website Templates
500 MB Disc Space
500 Bandwidth for Free Website
Free Global Content Delivery Network (CDN)
Free SSL Certificate
Award Space

AwardSpace offers the best Hosting Plan with Free Plan. Its Include Featues,
One Website with 3 Sub Domains
MySQL Database
1 GB Disc Space
24/7 Live Chat
5 GB Bandwidth
Award Space also offers free Content Management System (CMS) for Free Hosting. Also, you have any questions, you can use live Chat with Customers Service with Free Hosting Plan.