What is Google Page Speed Insights? How To Improve Page Speed of Your Website or Blog. According to Google Search, Page Speed is the Main Factor Behind Website Ranking.
Page Speed Insights is a free tool provided by Google that allows website owners to measure the performance of their website on both desktop and mobile devices. The tool analyzes the website's speed and provides suggestions for improvement, which can help improve the user experience and ultimately boost the website's search engine rankings.
There are 2 types of Page Speed of Your blog, Desktop Computer or Mobile Page Speed.
Check these Points to increase Page Speed of Your Website and Ranking in Search Engine.
Read Also: 5 Best Chrome Extension for SEOs
Enable Compression
Enable Compression of Your Web Pages to make your blog Faster. There are many WordPress Plugins to compress your Pages and Images also to load fast your blog.
After Enabling this, File Size can be decreased and it may impact your blog Page Speed Insights.
The tool will also provide a list of recommendations for improvement, including reducing image sizes, minimizing the number of requests, and leveraging browser caching. These recommendations can help reduce the load time of your website and improve the user experience.
Top Tips for Improving Page Speed Insight Score
Here you will be help from Side to improved your Blog Page Speed Insight Score. you can learn here how to improve Page Speed Insights.
If you want to Increased Page Speed of Your Pages, You should Optimize Your Pages Size of Images. Images took a lot of time to load. But when your optimized your images, this will be a great impact on your Blog Page Speed.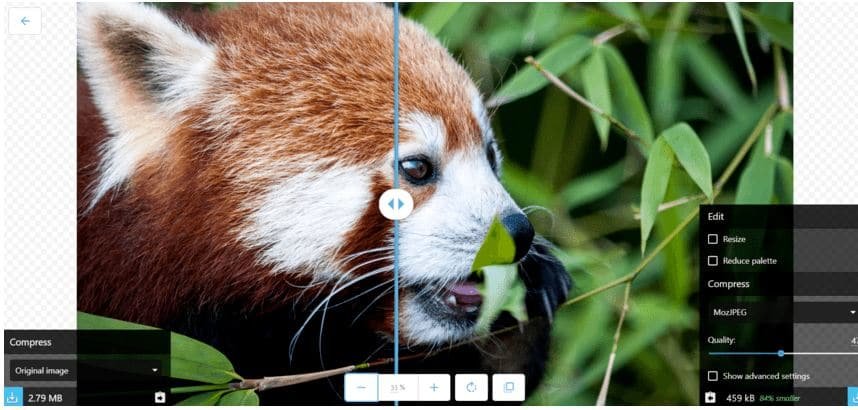 Heavy Images break your Website. If you have a WordPress Blog, then you can install Compression Plugins.
Decreases Number of Large Files
If there are Number of Images on Post or Pages and their size is too large, then Try to decreased File Size of Images. this Will make your blog Load Fast and also impact on Your Ranking. Larger Files get zero likes from your Audience.
So Try their Best to decreased Size of Images Via Enable Compression Plugins.
Read Also: 15 Best Keyword Research Tools for SEO
Minify CSS, JavaScript and HTML
When you start a blog, you need to Code to Structure out your Blog.
Yes, Comments on Your Pages reduced Pages Speed. If you are a WordPress Developers, So Get Rid of these comments.
If you have Thousands of Pages and have a Low Traffic, Delete your low Traffic Pages. After Deleting these Pages, Redirection of Your Website may Increase. increasing Page redirection can be reduced your Pages Speed.
You Can be Improved your blog Speed by Reducing The Number of Redirects.
When Someone Load your Website into their Browser, code and JavaScript code also load, then your Internet Browser saves Browser Caching on a Temporary Basis.
Browser Caching Plays the Main role to reduced your Page load Size.
List of Websites Where you Can Check your Page speed
Yes, There are Multiple Websites where you can check Page Speed Insights of your Blog and Optimize for Fast Loading your Website.