SEO Stands for Search Engine Optimization. SEO is the main factor to get Organic Traffic to Your Website. There are two types of SEO, On-Page SEO, Off-Page SEO. Newbie doesn't know about What is Off Page SEO and On-Page SEO are.
SEO Tactics help to Grow Your Blog traffic and can Increase Income if you are working with Affiliated Marketing or Google Adsense.
When We Published posts with SEO Tactics, we use On-page SEO to Rank Post In Search Engines.
You Can also check the 5 Best Chrome Extensions for SEOs.
In this post, We will discuss about What is OFF Page SEO.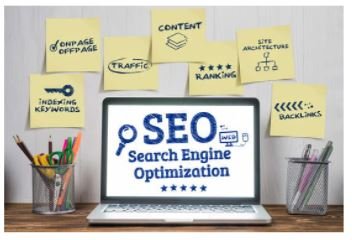 What is Off-Page SEO – A Beginner Guide About SEO
There are again 2 Types of Off-Page SEO, Website SEO, Post/Page SEO. Backlinks may be a Big Role played in Off-page SEO & Google also love Backlinks to Improve Blog Rank. Also, there is a number of factors that Google Algorithm when they updated.
Read Also: Off-Page SEO Directories
Whey We Need Off-Page SEO and What is Off Page SEO Tactics
Without Any Off-page SEO, you are out of the game when you are going to compete with your Competitor. Off-Page Seo builds the Domain and Page Authority of your Blog. Link Building Strategy also drives traffic and is best for Blog SEO.
Google Loves your Pages To Rank when they point out more links to your Pages and Posts. Google thinks that more quality backlinks help consider to your Page More Branded Content. Search Engines assumed that the page has more links means more Quality content in that Blog Page URL.
When you are working on Off-Page SEO, you should consider these things in mind related to What is Off Page SEO Techniques.
Link Building
Content Marketing
Social Media Marketing
Brand Marketing
Social Media
Guest Posting
Influencer Marketing
Reviews
Podcast
[bctt tweet="What is Off-Page SEO and Best Practices for New Beginners" username="aliabbastopk"]
Link Building Tactics
Internal Linking or External Linking is the backbone of Off Page Practices. If you want to Builds Your Brands, you should get Hight Authority Backlinks to Increase your Blog DA PA.
Why You Need Off-Page SEO
Without Off-Page SEO, You can't compete with your Competitor's Website. Off-Page SEO also Grows your Domain Authority and Page Authority.
Google Consider Two Types of Factors to Rank Content in Search Engine. It's Very Difficult to Rank your Blog without On-page and Off-Page SEO Practices.
Strategies to Enhance Off-Page SEO
When We Talk About What is Off Page SEO and also wants to enhance your Blog Traffic Via Off Page SEO, you should keep these points into your Mind.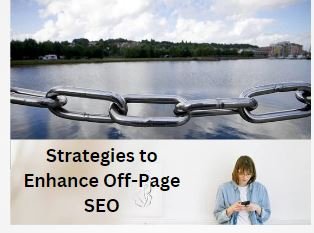 Quality Backlinks: Backlinks can be perceived as digital endorsements. When credible websites link to your content, it's a definite advantage. You can acquire backlinks by crafting exceptional content that others find share-worthy or by proactively reaching out to relevant websites to request a link placement.
Harness the Power of Social Media: Active participation across various social media platforms enables you to reach a wider audience. When individuals appreciate, share, or discuss your content on social media, it sends a signal to search engines that your content deserves recognition.
Guest Blogging: Contributing articles to other websites within your industry not only establishes your authority but also secures valuable backlinks. It's analogous to delivering a speech at a different school and forging new acquaintances.
Leverage Online Directories: Enlisting your website in online directories and local business listings can augment your digital footprint and boost your website's credibility.
Forge Relationships with Influencers: Collaborating with influencers or bloggers in your niche can introduce your website to their audience and potentially steer additional traffic your way.
Active Community Engagement: Participating in discussions, forums, and comment sections relevant to your field showcases your expertise and can funnel interested individuals to your website.
Exercising Patience:
It's important to recognize that off-page SEO isn't a swift solution. Search engines require time to observe and assess the modifications you implement. Maintain patience and consistency in your endeavors. Over time, the connections you foster, the mentions you accumulate, and the interactions you nurture will collectively bolster your website's credibility and its standing within search engine rankings.
Frequently Asked Question
Here Are Some Related FAQ's about What is OFF-Page SEO Topic.
What is off page SEO?
What is Off page SEO refers to the practices and strategies implemented outside of your website to improve its search engine visibility. This includes actions like building backlinks, social media engagement, and online networking.
How does off-page SEO differ from on-page SEO?
On-page SEO focuses on optimizing Contents (Text, Images, Videos) within your website, such as content and HTML, to enhance search engine rankings. Off-page SEO, on the other hand, involves activities beyond your site that contribute to your site's authority and credibility.
Why is backlink building so important in off-page SEO?
Backlinks act as votes of confidence from other websites. When reputable websites link to your content, it signals search engines that your site is reliable and valuable, thus positively impacting your search rankings.
Can social media really impact off-page SEO?
Yes, social media engagement matters. When people like, share, and interact with your content on platforms like Facebook, Twitter, and Instagram, it can lead to increased visibility and potential referral traffic to your site.