Last Updated on March 14, 2022 by Ali Abbas
SEO Stands for Search Engine Optimization. SEO is the main factor to get Organic Traffic to Your Website. There are two types of SEO, On-Page SEO, Off-Page SEO. Newbie doesn't know about What is Off/Page SEO and On-Page SEO are.
SEO Tactics help to Grow Your Blog traffic and can Increase Income if you are working with Affiliated Marketing or Google Adsense.
When We Published posts with SEO Tactics, we use On-page SEO to Rank Post In Search Engines.
You Can also check the 5 Best Chrome Extensions for SEOs.
In this post, We will discuss OFF-Page SEO.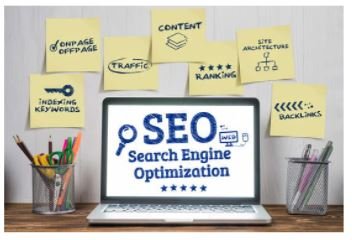 What is Off-Page SEO – A Beginner Guide About SEO
There are again 2 Types of Off-Page SEO, Website SEO, Post/Page SEO. Backlinks may be a Big Role played in Off-page SEO & Google also love Backlinks to Improve Blog Rank. Also, there is a number of factors that Google Algorithm when they updated.
Read Also: Off-Page SEO Directories
Whey We Need Off-Page SEO?
Without Any Off-page SEO, you are out of the game when you are going to compete with your Competitor. Off-Page Seo builds the Domain and Page Authority of your Blog. Link Building Strategy also drives traffic and is best for Blog SEO.
Google Loves your Pages To Rank when they point out more links to your Pages and Posts. Google thinks that more quality backlinks help consider to your Page More Branded Content. Search Engines assumed that the page has more links means more Quality content in that Blog Page URL.
When you are working on Off-Page SEO, you should consider these things in mind.
Link Building
Content Marketing
Social Media Marketing
Brand Marketing
Social Media
Guest Posting
Influencer Marketing
Reviews
Podcast
[bctt tweet="What is Off-Page SEO and Best Practices for New Beginners" username="aliabbastopk"]
Link Building Tactics
Internal Linking or External Linking is the backbone of Off Page Practices. If you want to Builds Your Brands, you should get Hight Authority Backlinks to Increase your Blog DA PA.
Why You Need Off-Page SEO
Without Off-Page SEO, You can't compete with your Competitor's Website. Off-Page SEO also Grows your Domain Authority and Page Authority.
Google Consider Two Types of Factors to Rank Content in Search Engine. It's Very Difficult to Rank your Blog without On-page and Off-Page SEO Practices.