In this article, I will tell you How to Change Bluehost Name Server with Godaddy Domain Providers Account.
If you Have Purchased Webhosting Account from Bluehost and get a domain from Godaddy then you will need to change to nameservers points to Bluehost.
Best SEO Tips to Optimize your Blog in 2019
Nameservers for Bluehost are:
ns1.bluehost.com
ns2.bluehost.com
These steps will help you to Change Godaddy nameServers with Bluehost.
Step 1. From your Godaddy Domain Panel, Select Domain which you point to Bluehost nameserver.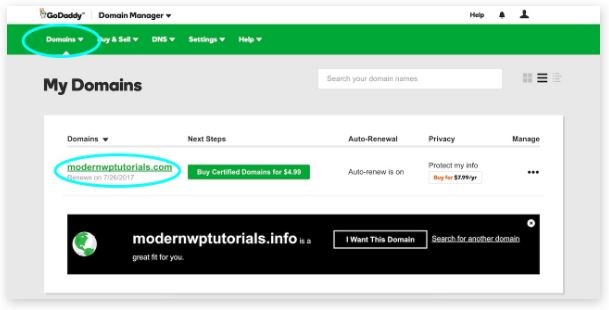 Once you selected your Domain, Scroll down the Page and Select the Manage DNS Option.
Step3. Find the Nameservers section and edit or Modify Nameserver Record.
Change Nameservers of Bluehost according to your need. Bluehost nameserver numbers are:
ns1.bluehost.com
ns2.bluehost.com
Click on Save Button and you Have Done.
Now Login to Bluehost Webhosting Panel Dashboard and Click on Domain.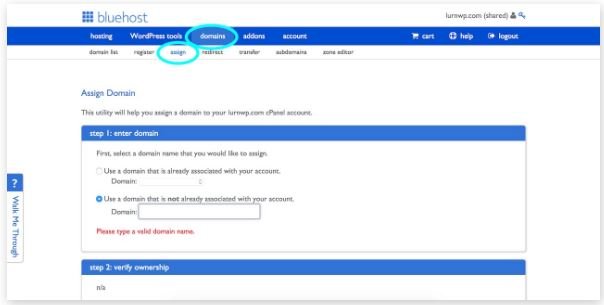 Assign the domain to Blue host Domain Assign Section Page.
This Call to Action Button will take you Domain Assign Section.
Follow this Step.
First, Enter Your Domain name into "Use a Domain that is Not Associated with your Account" Box.
If you have Modify Nameservers, then you will receive Ownership Verified Message.
Now, Select Assign Domain.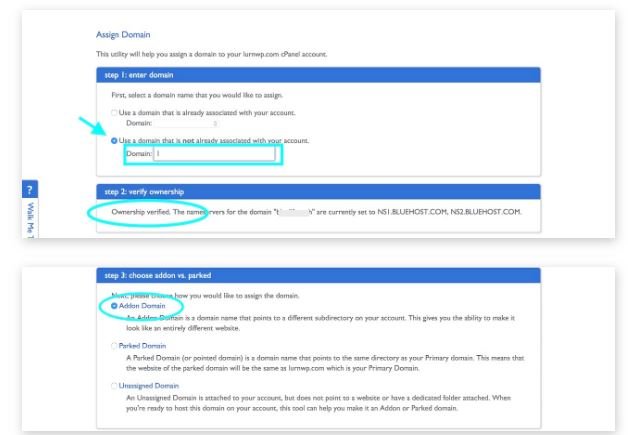 Final Thoughts, I will be happy if you check my step by step guide about learn nameservers changing.
Please Keep Visit My blog and Your Precious comments will be welcome from My Side Always.